Speaker Lineup Like No Other.
Inspiration Unlimited.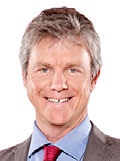 Greg Austin
Managing Director
Juwi Renewable Energies, South Africa
Greg graduated from the University of Cape Town with a Master's degree in engineering and is a registered Professional Engineer. He has worked in the renewable energy sector since 1997 and joined juwi Renewable Energies as Managing Director of the South Africa subsidiary in 2012.
In this role, Greg is spearheading the juwi Group's vision of 100% Renewable Energy in the sub-Saharan Africa region. He has grown the company's position in the regional market to include greenfields wind and solar project development in conjunction with its EPC and O&M offerings in the utility scale and C&I sectors. In addition, Greg is driving the delivery of hybrid power system solutions particularly in the mining sector across the region.
Greg's experience in the RE sector has ranged from engineering design and construction, to technical consulting and business management. He is well known for his expertise in the bioenergy sector and for pioneering small biogas digester technology in the region.
Greg has also authored a number of academic and technical papers and book chapters on subjects including thermal performance in low-income housing, and national programmes for the use of household and institutional biogas systems. He was a primary author of the South African National Working for Energy Programme, and lead author of the pioneering study The Employment Potential of Renewable Energy in South Africa, reflecting his keen interest in the social dimensions relating to the deployment of renewable energy systems.