Speaker Lineup Like No Other.
Inspiration Unlimited.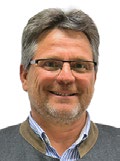 Wido Schnabel
Director
Canadian Solar
Wido Schnabel was born in Namibia, a country with one of the highest solar radiation around the world. He has been in the Renewable Energy industry since 2008, with a strong focus on solar. He has built a solar modules factory in South Africa and is currently the Business Development Director of the Sub-Saharan African region for Canadian Solar. He is the Chairman of the South African Photovoltaic Industry Association (SAPVIA) and also serves as Board Member of the South African Renewable Energy Council (SAREC). Doing business all across Africa with his strong passion for solar is the unique value he embodies. He has created the term "Africa will jump the Grid!" and lives by the motto "there is enough Sun for all of us!", exemplifying his passionate advocacy towards renewable energy.