Speaker Lineup Like No Other.
Inspiration Unlimited.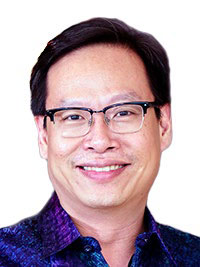 Adrian Lembong
Director, Technology
Adaro Power, Indonesia
Adrian Lembong is the Director of Technology of PT. Adaro Power, a subsidiary of PT. Adaro Energy, Tbk. His professional experiences include positions at Elf Autochem, Sudchemie AG, PT. Adaro Indonesia, and PT. Adaro Power, with placements in France, Germany, Mexico and Jakarta.
Ever since taking on the position of Director of Business Development at PT. Adaro Power, Adrian has spearheaded the company's venture into the power generation industry and has helped establish PT. Adaro Power as one of the leading power generation companies in Indonesia.
Through the efforts of Adrian and his team of highly professional experts, PT. Adaro Power have achieved several accomplishments, which include the 2×30 MW Captive Coal Fired Power Plant in South Kalimantan (run by PT. Makmur Sejahtera Wisesa), the 2×1000 MW CFPP mega project in Central Java (run by PT. Bhimasena Power Indonesia), and the 2×100 MW CFPP in South Kalimantan (run by PT. Tanjung Power Indonesia).