Speaker Lineup Like No Other.
Inspiration Unlimited.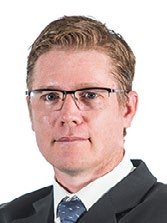 Clinton Carter-Brown
Head of Energy Centre
CSIR, South Africa
Dr Clinton Carter-Brown is the Energy Centre Manager at the South African Council for Scientific and Industrial Research (CSIR), leading the energy research agenda of the CSIR. Clinton has held senior leadership roles in the energy domain in the public and private sectors. He spent 18 years in Eskom, after which he joined Aurecon (with secondment to the Department of Energy IPP Office) and currently the Council for Scientific and Industrial Research (CSIR). He has extensive experience in energy systems, distribution electrical utility management, power system simulation, expansion planning, generation procurement and grid integration.
Clinton has BSc (Cum Laude), MSc and PhD degrees in Electrical Engineering. He is a registered professional engineer with the Engineering Council of South Africa, and is the recipient of the South African Institute of Electrical Engineers (SAIEE) Young Achievers Award for 2003, and 2003 Eskom Chairman's Award for Technical Excellence and Innovation. Clinton was awarded 2012 specialist of the year in the Eskom Technology Group. He is the outgoing South African representative on CIGRE Study Committee C6, Distribution systems and Distributed Generation.