Speaker Lineup Like No Other.
Inspiration Unlimited.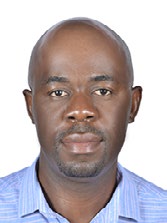 Kuda Ndhlukula
Executive Director
SADC Centre for Renewable Energy and Energy Efficiency, Namibia
Kudakwashe (Kuda) Ndhlukula is the Executive Director of the SADC Centre for Renewable Energy and Energy Efficiency (SACREEE) whose mandate is to promote market based adoption of renewable energy and energy efficiency technologies, practices and services contributing to the sustainable development agenda of the region.
Before SACREEE, Kuda has worked as a consultant/energy infrastructure expert. Previously he was Programme Officer – Capacity Building for the International Renewable Energy Agency (IRENA) in Abu Dhabi since November 2012.
Before joining IRENA, Kuda was the Director of the Renewable Energy and Energy Efficiency Institute (REEEI) in Namibia where he formulated and executed various projects including managing the off-grid energisation programme (including establishing energy shops), conceptualization and prefeasibility of CSP project, wind mapping, renewable energy and energy policy and regulatory frameworks, Green Building Council Namibia, training of installers and energy experts, amongst many others. Kuda also comes from the power sector background having worked for the Zimbabwe Electricity Supply Authority as an electricity trader. He has over 17 years of experience in the energy sector.
Kuda is a Certified Energy Manager and Certified Energy Auditor. He possesses an MSc in Renewable Energy Engineering and an MBA, amongst other qualifications.