Speaker Lineup Like No Other.
Inspiration Unlimited.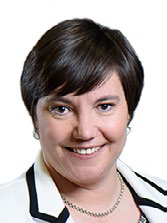 Loda Dedekind
Lead Project Developer
CrossBoundary Energy, South Africa
Loda is the Expertise Leader for Power Generation and Storage at Zutari, previously part of the Aurecon Group. She has over fifteen years' experience in engineering and management in the power generation, energy and oil and gas industries.
Loda is an experienced power generation engineer with a passion for development of new Thermal, Renewable and Hybrid power projects. She's been very active in this field across the African continent, where she was involved from delivering technical designs in nuclear power generation facilities and test facilities, to technical advisory and assistance to governments in the procurement of private power producers.
Her expertise and interest in power generation are not merely limited to technical design, but encompasses techno-economic studies, technical due diligences and asset evaluations and development of project agreements such as Power Purchase Agreements etc. She has a strong commercial acumen and understand the economics behind development and execution of power generation and storage projects, including thermal, renewable and hybrid projects.
Her experience includes project management; conceptual, basic and detailed engineering design; site commissioning; production management; technical risk and safety management and operational support in the in the coal-to-liquids, oil and gas, unconventional gas, hydrocarbon, nuclear and renewable power generation sectors. In these fields, Loda represented all technical roles in a conventional project financing model, including lender (as Lenders Engineer or Lender's Technical Advisor), sponsor (as Technical Advisor or Owner's Engineer) and developer/owner (as Owner's Representative and EPCM).
Loda managed power generation development projects for a number of clients based in Africa, developing independent power producer (IPP) projects and procurement programmes in countries such as Ghana, Guinea, Ivory Coast, Mali, Nigeria, Kenya, Tanzania, Zimbabwe, Botswana, Namibia, Mozambique, South African and Madagascar.
She obtained a Bachelor of Engineering in Chemical Engineering from the University of Pretoria, South Africa, in 2004 and is a graduate member of the Engineering Council of South Africa (ECSA). Loda build eminence in the energy sector in Africa through frequent participation in panel discussions and presentations in the specific sector. In 2016, Loda was a finalist in the Africa Utility Week's Future Leader category, an achievement that acknowledge her influence and contribution to Energy Utilities, Governments and the private sector in Africa.