Speaker Lineup Like No Other.
Inspiration Unlimited.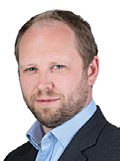 Chris Flavin
Director
Gridworks, United Kingdom
Gridworks is a CDC Group backed development and investment platform for Transmission, Distribution and Off-Grid investments.
Chris is a Director at Gridworks. He is responsible for business development and transaction structuring and he is a board director at Gridworks' investee company Mettle Solar Investments. Prior to joining Gridworks, Chris worked at CDC Group plc for 5 years and was involved in a number of CDC's activities in this sector. Chris is a qualified lawyer and began his career in private practice advising private equity and infrastructure investors. He is an expert on PPPs and concession structuring and has substantial project development and M&A experience.