Jasper Graf von Hardenberg
Speaker Lineup Like No Other.
Inspiration Unlimited.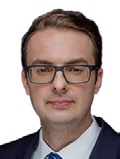 Jasper Graf von Hardenberg
Group CEO
Daystar Power, Nigeria
Jasper Graf von Hardenberg is CEO/co-founder of Daystar Power Group, a West African off-grid power company. Daystar Power supplies businesses with clean, continuous and affordable power, helping to drive economic growth and development in West Africa.
Jasper has more than 10 years experience working in management consulting and senior management positions in sub-Saharan Africa and Europe. Prior to founding Daystar, he worked for TGI Group – an African conglomerate – and Bain & Company.
In 2020, Jasper was selected as a high impact entrepreneur by Endeavor, the world's leading high impact entrepreneurship movement.