Speaker Lineup Like No Other.
Inspiration Unlimited.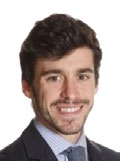 José María López
Director
MRC Consultants & Transaction Advisers, Spain
José María Zabala is an Engineer with a Master's degree in Corporate Finance and Investment Banking.
Mr. Zabala is Director of Utilities Sustainability and RES with wide experience in technical and financial issues related to the sustainable development of the power sector, including RE & EE. Moreover, he has broad experience in assessing financial performance of companies within the power sector (generation, transmission and distribution), analysis of unbundling and privatization of vertically integrated utilities.
José has participated in several projects related to the policy and regulation for power sector, including RES development, energy strategy, financial modelling and analysis, tariff analysis, Feed in tariff calculation, transaction processes, and other financial issues surrounding the carbon business and development of RE & EE.
His most relevant background includes wide experience in system-wide market analysis and regulatory barriers study for RES, distributed generation and energy efficiency. In this sense, the current depletion in the costs of RES technologies and the need of cost-efficient renewable energy power procurement have triggered a swift transition towards auctions for the procurement of new RES facilities and changing the whole paradigm of power markets.
During his assignments, Jose Maria has acquired considerable experience in the policy and economic aspects of the power sector and sustainable energy business, in a variety of environments, working for private utilities and regulatory agencies in over 20 countries.