Speaker Lineup Like No Other.
Inspiration Unlimited.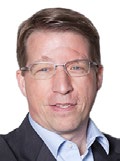 Alexander Schonfeldt
CEO
Enerox, Austria
Alexander Schönfeldt is Managing Director and COO for Enerox which – under its brand CellCube – is one of the market leading redox-flow battery companies. Alexander previously worked in the start-up world for Locamation, Anyline or Younicos/aggreko, commercializing new innovations and products for substation automation, smart grid, mobility and energy storage including selling and delivering more than 100MW of lithium projects in the EMEA region. He began his career in the IT and Energy division of Siemens and has held various management positions at regional and global level, predominantly in the energy generation and energy management area.