Speaker Lineup Like No Other.
Inspiration Unlimited.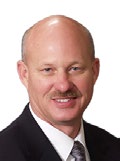 William Price
CEO
Enel Green Power, South Africa
William Price is the Country Manager at Enel Green Power South Africa, a position he acquired on the 1st of July 2016. William is a nuclear engineer by profession and has over 29 years of experience in the power industry with 23 years in geothermal, business development, operations, maintenance, engineering and construction. He is well-known in the industry as the pioneer of geothermal submersible pump technology, advancements in binary technology and hybrid applications.
Price joined the Enel Green Power team in 2007 as the Vice President of Engineering and Construction in Enel Green Power North America, Inc. (EGP-NA) and Project Team Leader responsible for projects in North and Central America. While with Enel, Price has managed the execution of geothermal, wind, hydroelectric, solar thermal, and solar photovoltaic projects that total more than 2,000 MWs.
Price began his career in the U.S. Navy in 1982, and graduated at the top of his class in the Nuclear Power Program. After completing his government service, Price became involved with the Coso Geothermal Field and was part of the construction and operations team that expanded Coso from a 30 MW dual flash steam facility to a 240 MW project spread over four different sites. In 1992 he became the general manager of the 24 MW Steamboat Binary Geothermal Project.