Speaker Lineup Like No Other.
Inspiration Unlimited.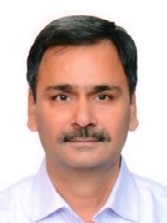 Arun Kumar Mishra
Director
National Smart Grid Mission, India
Arun Kumar Mishra, currently serves as Director, Project Management Unit (NPMU) of National Smart Grid Mission (NSGM) under Ministry of Power Government of India. The National Smart Grid Mission aims to accelerate Smart Grid deployment in India. NSGM is single point of contact to plan and monitor implementation of the policies and programs related to Smart Grid in India. Since March 2018 he is also acting as as Vice Chair of ISGAN's (International Smart Grid Action Network) Executive Committee. A graduate in Electrical Engineering (REC/NIT Kurukshetra-1985), Mr. Mishra holds Post Graduate Diploma in Human Resources Management (IGNOU-1996). He has more than 34 years' experience with major focus on Selection of Information and Communication Technology (ICT) solutions in utilities for operational effectiveness and business transformation of power systems including planning, design and implementation and funding. He is a Distinguished member of the CIGRE. He is member of India-National System Committee on Information Systems and Telecommunications (CIGRE D-2) and the BIS (Indian National Standards setting body) Sectional Committee of Power System Control and Associated Communications LITD-10.