Speaker Lineup Like No Other.
Inspiration Unlimited.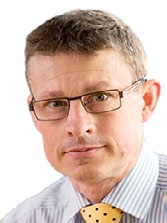 Stephen Woodhouse
Director
AFRY, UK
Stephen is an expert on changing energy markets, focusing on market design
Stephen has over twenty years' experience in the energy business, specialising in the changing energy markets and the strategic response of commercial players. He led our global work on energy market design for many years, and is internationally recognised as an expert in energy market reform and the energy transition.
He contributes to the global and EU debates on appropriate markets for decarbonisation, flexibility, capacity, and network access. Stephen has led national programmes for market reform on several occasions, and has worked on electricity markets in around 30 countries. Recently, he has worked extensively in the Nordics on issues relating to market design, including on the enhancement of market signals for flexibility.
Stephen spent 18 months as Pöyry's Chief Digital Officer, leading the roll out of our internal Innovation Platform and Lean Service Creation process.
Before joining AFRY in 1999, he worked as an economic modeller for the UK electricity regulator Ofgem, working on market design, and previously as a transport consultant working on global aviation emissions modelling and high-speed rail projects. Stephen has an MA in Economics from the University of Cambridge.
He is an inspirational conference speaker and has published numerous papers on electricity market design and the energy transition.