Speaker Lineup Like No Other.
Inspiration Unlimited.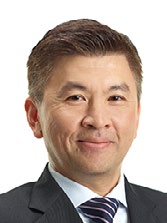 CEO
Energy Market Company, Singapore
As CEO of EMC, Toh Seong Wah drives the efficient management Singapore's wholesale electricity market operations.
A change catalyst with commercial foresight, he has put EMC on a steady growth trajectory by developing organizational capabilities and expanding into new geographical and service markets.
Under his leadership, EMC has launched and executed key initiatives such as the Market Advisory Panel, electricity procurement portal PowerSelect, and a landmark demand response programme, all of which helped propel Singapore's energy landscape to new heights in market efficiency and competitiveness.
He has also taken EMC beyond local shores with well-received electricity consulting projects in the Middle East.
Prior to this, Seong Wah held a dual portfolio as Senior Vice President of Market Operations and Information Technology, with notable achievements in operational excellence, compliance assurance and customer responsiveness.
He brings with him 20 years' experience in the public sector—as IT Director at the Infocomm Development Authority of Singapore, he led whole-of-government technology projects valued at up to $1.3B.
Seong Wah leads a high-performing team with first-hand market operator expertise to envision transformative growth and chart actionable roadmaps for successful, sustainable energy markets.