Speaker Lineup Like No Other.
Inspiration Unlimited.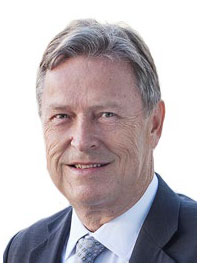 Tor Stokke
President
SN Power, Philippines
Tor has over thirty-five years' experience from CFO, CEO and other top management positions in major Norwegian and international companies including Mobil Exploration, Aker ASA, ExClay International, Posten Norge, Raufoss ASA and SN Power AS. He has also worked as a consultant, and has held several director assignments within international energy industry in Asia and South America. In addition to his solid background from business control and finance, Tor has worked extensively with strategy and business development, including merger and acquisition and change management processes.
His current position is President of SN Power Philippines.
Tor holds a M.Sc from Lund University and a HAE from the Norwegian School of Business Administration and Economics.