Speaker Lineup Like No Other.
Inspiration Unlimited.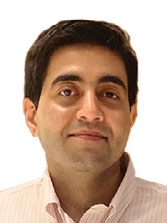 Achal Sondhi
APAC Market Director
Fluence, Singapore
Achal Sondhi is the APAC Market Director at Fluence. In this role, he supports the regional sales team and helps customers identify applications that are attractive and economical for energy storage development. As part of his responsibilities, he works to educate potential customers and stakeholders on the benefits of energy storage. Achal has been in various roles in the energy industry his whole career, including as Business Development Manager for Symbior Energy in Hong Kong, with AES, in their global corporate finance team based out of Washington DC and ICF International advising public and private sector clients evaluate the wholesale power market across North America and Europe. Most recently Achal was at GE Capital as Vice President of Energy Financial Services, where he worked on both advisory and investment execution for Energy transactions around the world.