Speaker Lineup Like No Other.
Inspiration Unlimited.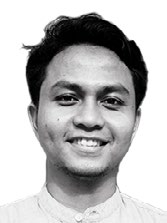 Refi Kunaefi
Managing Director
Akuo Energy, Indonesia
Refi is Managing Director at Akuo Energy Indonesia. Starting his professional career as field engineer then field operation manager for the world's biggest oil & gas service company, Schlumberger, today. He is sustainability enthusiast with key focus that are linked to renewable energy (distributed energy generation) and circular economy. In Akuo Indonesia, he's managing a RE development portfolio of more than 500 MW in various technologies from solar PV, hydro, wind, biomass, and Ocean Thermal Energy Conversion (OTEC). Akuo Indonesia has also commissioned, in 2018, its Indonesia's largest hybrid distributed generation (a combination of Solar PV – Energy Storage – MicroHydro – and Diesel Genset) to more than 1700 people in Berau, East Kalimantan.
After years of project development experience in Indonesia, he has both a chopper view and deep understanding in the RE project from green field development, regulatory framework, local context, contracting arrangement, M&A, to project financing.
Refi holds Master degree in energy & environment management under the prestigious scholarship program from Total EP Indonesie in Ecole des Mines de Nantes (France), and Mechanical Engineering degree from the University of Indonesia under GE Scholarship Leadership Program. He also attended Contract Management Course in Ecole Européenne de Contract Management (France), and Business Strategy & Financial Performance in INSEAD (France).