Speaker Lineup Like No Other.
Inspiration Unlimited.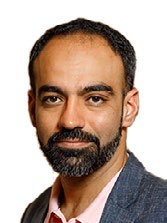 Aman Modi
Partner
Boston Consulting Group, Singapore
Aman has extensive experience in the Energy industry, across the value chain, including Power, Renewables, Fuel and Non-fuel Retail and Oil & Gas. Aman has worked extensively across Southeast Asia (SEA), Middle East, Europe, Central Asia and the US on a range of topics from Strategy and Innovation to Operations and Organization and New Business Builds. Aman has 15+ years of total experience and is a core member of BCG's Energy, Large Scale Change, Transformation and Global Advantage practices.
Relevant BCG experience:
Led Post Merger Integration of two power companies in SEA
Developed Gas to Power growth strategy for an energy company in SEA
Developed Renewables growth strategy for an energy company in SEA
Conducted opportunity scan across energy storage value chain for an energy company in SEA
Scanned New Energy opportunities (inc. electric vehicles) for an energy conglomerate in SEA
Led Digital Innovation Sprint for retail arm of a large O&G company in SEA
Led multiple New Business Launches, for retail arm of a large Energy company in SEA
Led development of advanced analytics solutions for retail arm a large Energy company in SEA
Led end-to-end digital transformation of an Upstream O&G company in SEA
Developed Global Non-Operated Ventures Strategy for a leading European O&G company
Conducted Global Upstream (inc. Gas and LNG) Portfolio Review for a large O&G company in SEA
Benchmarked new business development organization & process for a large O&G company in SEA
Developed Aviation Fuel Farm business model and strategy for a large SEA airport
Supported fiscal valuation/negotiation for an SEA O&G company with national Government
Led Multi-country Cost & Org Transformation for an independent O&G company in Europe
Designed new org & set up PMO to realize operational savings for a large SEA O&G company
Led cost visibility and value drivers effort for a large O&G company in SEA
Supported planning and capital allocation for a large O&G company in SEA
Led execution of the IPO of a large National Oil Company
Designed Business Planning & Performance Management for a large O&G company in SEA