Speaker Lineup Like No Other.
Inspiration Unlimited.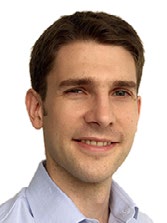 Philip Napier-Moore
Programme Leader, East Asia
Mott MacDonald, Thailand
Phil Napier-Moore leads Mott MacDonald's technical advisory work for solar and wind power in the Asia Pacific region. Supporting plant investors and lenders from the sector's infancy in 2008, he has overseen technical inputs to more than 9000 MW of projects in Asia, including 250 plants now in operation.
He has directed and managed projects for multilateral agencies, national governments and a large number of private companies, working internationally on low-carbon power projects in 30 countries around the world, in particular within Asia and Europe.
A Chartered Engineer and Fellow of the Energy Institute, he obtained his Masters of Engineering from Oxford University.