Speaker Lineup Like No Other.
Inspiration Unlimited.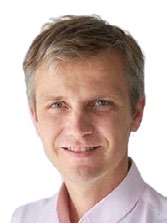 Bert Deprest
Head of C&I and Renewables
ENGIE South East Asia
Bert Jan Armand DEPREST is currently designated Head, Commercial & Industrial (C&I) and Renewables of ENGIE South East Asia, part of the ENGIE Group, one of the largest independent power producers in the world and leader in energy efficiency services worldwide.
Bert leads a professional team of Renewable Energy expertise based in various regional offices including Singapore, Malaysia, Thailand and the Philippines serving the South East Asia region. Their core mission is to partner with and assist large corporations, industry, businesses and local governments in their energy efficiency, energy management and renewable energy needs by designing and delivering cost effective and sustainable solutions as-a-service in accelerating common ambition and journey towards zero-carbon transition.
Prior to this role in 2018, Bert spearheaded the new energy solutions arm for the largest capacity power plant and electricity retailer, Senoko Energy in Singapore. A member of its Executive Management team, Bert successfully implemented several innovative energy solutions, in the areas of Renewables, Smart Buildings and e-mobility programs.
A Belgium graduated with double master's in general management and Electromechanics, Bert has been with ENGIE for more than 12 years. With his enriched global stint and exposure, professional leadership and technical expertise, he is providing value added consultancy services and project management to multi-national corporation, large businesses and professional bodies to help steer their energy transition and business transformation on their sustainability roadmap.