Speaker Lineup Like No Other.
Inspiration Unlimited.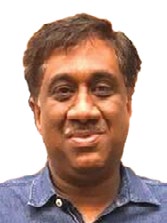 Jitendra Nalwaya
Vice President
BSES Yamuna Power, India
Jitendra Nalwaya is having a professional experience of more than 25 years and has worked with leading organisations in the Indian Power Sector. He is an Electrical & Electronics Engineer from Manipal with a proficiency in General Management from Indian institute of Management, Lucknow. Further, his expertise in Power Distribution spans in PPP models, Privatisation and Franchisee operations. He has led various strategic roles in the domains of Commercial, Operations, Project Management in Oil & Gas, Power Distribution, Renewable Energy segments and has managed P&L of a large organisation having multi city power distribution franchisee operations.
In his current capacity as Vice President, Jitendra through his in-depth experience is leading various verticals like System Operations, Power Scheduling/ Forecasting and Sustainability & Clean Technologies with a leading Power Distribution Utility in Delhi.
He has been instrumental in driving various new initiatives involving Renewable Energy, Energy Storage, E- Mobility, Energy Efficiency/ DSM, Digitalization, Energy Island, AI based Load Forecasting etc. He has played a key in collaborating with various technology partners across the World and piloting new technologies like Micro Grids, Smart charging, AI/ ML tools for various applications, Blockchain Technology applications and has enabled various Energy Efficiency and Research and Developments projects.