Speaker Lineup Like No Other.
Inspiration Unlimited.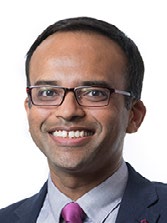 Shalabh Singhania
Director
InfraCo Asia, Singapore
Shalabh Singhania joined InfraCo Asia in September, 2014. He leads the Portfolio Management team that is responsible for taking projects under InfraCo Asia's Co-Development Program to Financial Close after Joint Development Agreements have been signed with partners. Shalabh has lengthy experience in the US and in India spanning the infrastructure and technology sectors in roles that include consulting, business development, project management and transaction advisory. Shalabh has an MBA from the University of Chicago and Bachelors and Masters degrees in Engineering from McGill University in Canada.