Speaker Lineup Like No Other.
Inspiration Unlimited.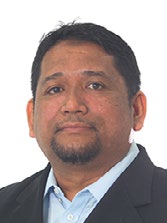 Mohd Yusrizal
Managing Director
TNB Renewables, Malaysia
A professional engineer offering vast and diverse experience in renewable energy business development, short term electricity generation planning, long term generation expansion planning, design, installation, testing, commissioning and operations of a District Cooling System with Thermal Energy Storage, Landfill Gas Renewable Energy Power Generation and Energy Audit. Familiar with the Incentive Based Regulation structure and depth knowledge of the Malaysian Electricity Supply Industry (MESI).
Graduated from University of Michigan, Ann Arbor, in Bachelor of Science in Engineering (Mechanical Engineering) in year 2000. Completed Secondary Education from Sekolah Menengah Sains Machang, Kelantan in year 1994. At the moment, attached with TNB Renewables Sdn. Bhd. as the Managing Director.