Speaker Lineup Like No Other.
Inspiration Unlimited.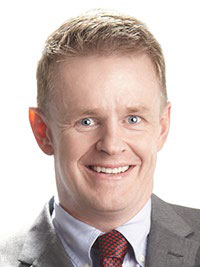 Dan Neil
COO
MERALCO PowerGen Corporation, Philippines
Dan Neil is the COO of Meralco PowerGen (MGen), heading the development of a number large scale thermal and renewable projects in the Philippines, as well as investments in operating plants both in the Philippines and Singapore. The first MGen developed project, San Buenaventura Power Limited, a 455MW super critical coal project, is in construction and due to reach commercial operation in second half 2019.
Dan has been with MGen for 5 years, and based in the Philippines for 10 years, having previously worked in a senior development role in the mining industry. Previous to that, Dan spent a number of years working in Australia on both thermal and renewable generation developments; having started his career in the UK with International Power.
Meralco PowerGen Corporation (MGen) is a wholly-owned subsidiary of the Manila Electric Company (Meralco), the largest electric distribution utility in the Philippines. MGen is pursuing the development and construction of cost-competitive and reliable power plants to ensure the provision of adequate, reliable and affordable power to customers in the Meralco franchise area and other areas.