Speaker Lineup Like No Other.
Inspiration Unlimited.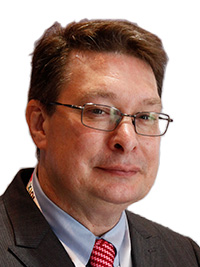 David Hoelscher
CTO
Huawei Technologies, China
David Hoelscher is the Director of Huawei Carrier Business Group CTO Office. Dave is based at Huawei HQ in Shenzhen, China. Prior to joining Huawei, in 20+ years of experience Dave held senior R&D positions with Lockheed-Martin, Qualcomm, Ericsson, and OnRamp Wireless, working on wireless network products and solutions development such as CDMA2000, LTE, eMBMS, LPWAN (802.15.4k). Dave has lead product development for smart metering, smart grid, and smart city, particularly with focus on distributed, low power sensor networks.
In 2015 Dave joined Huawei as CMO for IoT, Cloud Core Network product line with global responsibility for IoT platform and ecosystem. In 2017, Dave joined the CTO office with responsibilities in IoT, Cloud, and 5G areas.
Dave holds Bachelor degrees in Electrical Engineering and Chinese Language, Master Degree in Computer Communications from the University of Southern California, and an MBA from San Diego State University, and serves as Co-Chariman of the Zigbee Alliance.