Speaker Lineup Like No Other.
Inspiration Unlimited.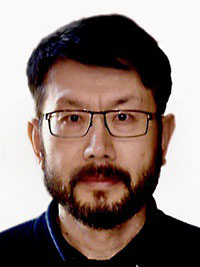 Jinlong Ma
Vice President
APEC Sustainable Energy Center, China
With multidisciplinary qualifications, Dr Jinlong Ma's entire professional experience has been in electricity and energy sector. Through his involvements in large number projects, Jinlong has developed extensive background of economics, policy and engineering capability in the area of sustainable energy. His experiences include energy technology evaluation, renewable energy and energy efficiency projects development, due diligence studies, energy management and low carbon development, energy efficiency and demand side management, distributed generation and micro-grid, energy systems and integrated energy and environment modelling, carbon emission inventory, greenhouse gas strategies, electricity tariffs and power sector planning, electricity utility performance and management, grid code and network regulation, electricity transmission and distribution grid planning and power system analysis.
Jinlong's experience includes training and capacity building in relevant areas. He has worked with R&D, academic and consulting institutions in many countries in Asia and Pacific region, and provided services and advices to private sector clients, governments, international aid and multilateral development institutions. Dr Ma has actively involved in business and organisation management and development.
Employment History
2017 to date: Director/Principal, RASEC Energy
2013 to date : Principal Consultant, Energy Advisory, DNV GL, Singapore
2009 to 2012: Manager, Sustainable Energy & Development, Parsons Brinckerhoff (PB), Hong Kong
2009: Vice President, Engie (formerly GDF Suez), Business Development Asia
2003 to 2008: Senior Engineer, SMEC, Australia
2001 to 2003: Energy Analyst, Energy Strategies Pty Ltd, Australia
1996 to 1997: Research Associate, Asian Institute of Technology, Bangkok
1985 to 1995: Research Engineer, China Electric Power Research Institute (CEPRI), Beijing
Country/Region Experience
Singapore, Australia, China, Hong Kong, Thailand, Vietnam, Malaysia, Indonesia, Cambodia, Myanmar, PDR Laos, Mongolia, South Korea, Papua New Guinea, Timor-Leste, Samoa, Turkey, UK, The Netherland, Uganda
Academic Qualification and Professional Attainment
PhD, Energy Economics, the University of Melbourne, Australia, 2001
M.Eng, Energy Technology and Planning, Asian Institute of Technology (AIT), Bangkok, 1996
B.Eng, Electrical Engineering, North China Institute of Electrical Power, China, 1985
Advisor, Alliance of Smart Energy Technology and Innovation, China (ASETI)
Fellow, Australian Institute of Energy (AIE)
Member, International Association of Energy Economics (IAEE)
Member, Chinese Society of Electrical Engineers (CSEE)
Member, Institution of Electrical and Electronics Engineers (IEEE)