Speaker Lineup Like No Other.
Inspiration Unlimited.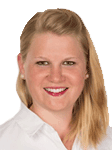 Johanna Heckmann
Head of Charging Infrastructure
P3 Group, Germany
Johanna Heckmann is leading all activities related to charging infrastructure for P3 Group, an international technology consultancy with headquarter in Germany. In different projects for major automotive manufacturers and energy suppliers she gained experience along the whole value chain of EV charging – from standardization to market roll-out and operation of charging infrastructure up to development of market entry strategies. Before joining P3 she worked for e-mobil BW, the State Agency for Electric Mobility in the German state of Baden-Wuerttemberg and was part of the project coordination office for the "Showcase for Electric Mobility – Living Lab BWe mobil". Johanna Heckmann is master graduate of the HTWG Konstanz, where she studied Business Management.