Speaker Lineup Like No Other.
Inspiration Unlimited.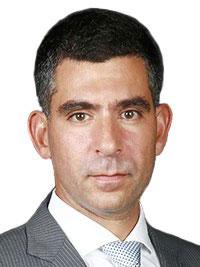 Lionel Steinitz
CEO
LYS Energy, Singapore
Lionel Steinitz is the Founder and Chief Executive Officer of LYS Energy, a Singapore-based solar power producer (IPP) that builds, owns and operates solar PV Systems for commercial, industrial and public sites in the Asia Pacific region. LYS manages over 50 MWp of solar assets Singapore and in Southeast Asia, including Vietnam, Thailand and Indonesia.
In addition, Lionel has been active in the renewable energy space through his own consultancy firm, advising governments, corporations and investors on project structuring and financing, and advisory on RE Policies.
Prior to that, Lionel worked at ING Singapore as Director, Fixed Income Trading for G-10. He has over 10 years of experience as a derivatives trader and fixed income specialist. He has advised several governments and financial institutions and have overseen the development of over 250MWp of renewable energy projects across various technologies.
Lionel has received several endorsements and prices for his expertise in sustainability and sustainable finance, and is regularly invited as a guest speaker to high-level conferences, MBA Programs, or educational courses in the region.
Lionel is a Council Member of SEAS (the Sustainable Energy Association of Singapore) where is chairs the Financial Committee, and is the Chairman of the Sustainable Committee of the EuroCham (European Chamber of Commerce).
Lionel holds a Master's degree in Telecommunications and Artificial Intelligence from the Institut National des Telecommunications.