Speaker Lineup Like No Other.
Inspiration Unlimited.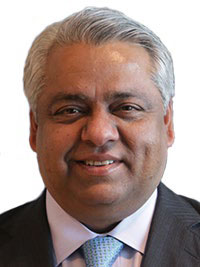 Raju Shukla
Founder & Chairman
Cleantech Solar, Singapore
Raju Shukla is the Founder and Chairman of Cleantech Solar.
He has vast experience and over 22 years in the financial services in Asia. Before Cleantech Solar, he was the Managing Director and Country Head of Barclays Capital India from 2007 to 2012. Prior to his tenure with Barclays, Raju has held senior investment banking positions at Deutsche Bank in Hong Kong, SBC Warburg and DSP Merrill Lynch.
Beyond Cleantech Solar, Raju Shukla is also the CEO of Ariana Investment Management that offers high-quality niche investment products across asset classes and geographies.