Speaker Lineup Like No Other.
Inspiration Unlimited.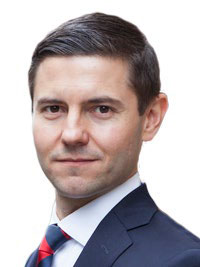 James Allan
Director
Frontier Economics, Singapore
James Allan is a Director of Frontier Economics, leads the firm's market modelling practice and heads the firm's Singapore office. James joined Frontier in 2004 and has advised policy makers, regulators and industry on all aspects of energy markets in Australia and Asia. He has also advised on issues in water, competition, telecoms, transport, industrial manufacturing and public policy. Predominantly, James' work involves designing, implementing, reforming and advising on all aspects of policy, regulation and commercial strategy in domestic gas and electricity markets. This work is supported by James' focus on using and enhancing Frontier's suite of utility market models and via a range of applied quantitative techniques including optimisation, econometrics and statistics.
James' experience includes governance reviews, market design and implementation, price regulation, transaction advice and valuation, risk management, forecasting, damages quantification, modelling and software system development and implementation, litigation support and policy assessment and implementation. Clients value his ability to present complex problems in simple terms and bring along key stakeholders in the process. James leads some of the firms largest and most complex projects for both public and private sector clients.
In Asia, James has provided extensive advice to the Singaporean Energy Market Authority (EMA), a number of Malaysian government agencies including Suruhanjaya Tenaga and MyPOWER, along with numerous businesses in the region. In Australia, James has worked closely with the Commonwealth and NSW Governments designing and implementing their energy reforms, the Australian Energy Market Commission (AEMC), the Independent Pricing and Regulatory Tribunal of NSW (IPART) and a number of other State regulators. He has advised most of the major electricity and gas businesses in Australia and many multi-national energy companies. James has been recognised as a global energy expert in Who's Who Legal's inaugural 2018 energy expert listing and regularly speaks at energy conferences across the Asia-Pacific region.
About Frontier Economics
Frontier Economics is a leading international microeconomics consulting firm, specialising in utility market reform and regulation, public policy evaluation, trade practices and competition analysis. We advise across a range of infrastructure sectors including energy, water, transport, telecommunications and resources. Our Asian operation is headquartered in Singapore. We also have offices in Australia located in Melbourne, Sydney and Brisbane, and a sister company of the same name based in Europe, with offices in London, Berlin, Brussels, Cologne, Dublin, Madrid and Paris. We have over 200 consulting economists globally, with deep experience working in all infrastructure sectors around South-East Asia, Australia and New Zealand, Europe, the Middle East, Latin America and elsewhere.