Speaker Lineup Like No Other.
Inspiration Unlimited.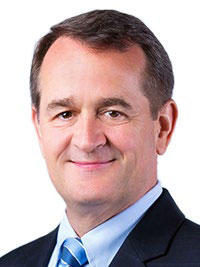 Rick Truscott
COO
CLP Power, Hong Kong
Mr. Truscott has served as the Chief Operating Officer of CLP Power Hong Kong since 2017 and has more than 28 years of experience in the power section with previous roles in development, financing, construction, operations and maintenance. In CLP Power Hong Kong, he led the Power Systems and the Generation businesses previously. He joined the CLP Group in 1999 as Business Development Manager for Southeast Asia, and was later appointed Senior Vice President for CLP Southeast Asia in Business Development prior to joining the Hong Kong business. Before joining the CLP Group, Mr. Truscott led development, acquisition and financing efforts for power projects in the Philippines, Indonesia, and Thailand.