Speaker Lineup Like No Other.
Inspiration Unlimited.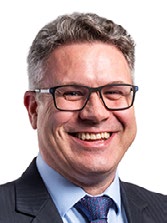 Torbjorn Kirkeby-Garstad
Executive Vice President, Asia
SN Power, Philippines
A visionary international executive with more than 20 years of experience in renewable energy development and investment, investment management, corporate and operational strategy and management of large multinational projects.
Extensive international experience and successful track record, in particular in emerging markets, from living, working and doing business in a number of countries: Philippines, Singapore, Vietnam, the US, Norway, Laos, Myanmar, Indonesia, Rwanda, Uganda, DRC, Burundi, Zambia, Kenya, Serbia, Montenegro and Panama.
Operating as an industrial investor in the power industry has enabled an extensive understanding and experience navigating challenging and complex interfaces between government stakeholders, multinational and domestic lenders and other key stakeholders.
Specialties: Private equity and Investment management
Global business development, managing and closing transactions and refinancing with the use of both multinational and local lenders. Investment management and operational follow up to maximize returns on these investments.
Corporate and operational strategy, partner strategy, customer strategy and implementation of these strategies.
Project Management of large multinational projects within a wide range of industries.