Speaker Lineup Like No Other.
Inspiration Unlimited.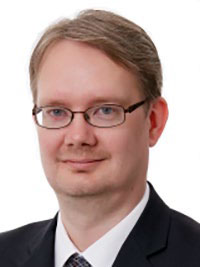 Petteri Härkki
Managing Director
Pöyry, Thailand
Helsinki University of Technology, Finland
M.Sc., Mechanical Engineering (Energy Technology), 1997
Majors: Energy Economics and Power Plant Engineering; Energy Engineering and Environmental Protection
Mr. Petteri Härkki is the Managing Director of Pöyry Thailand in charge of the Thermal power and Renewable energy business in most of the Asia Pacific region. Petteri has been working for Pöyry since 1995, first in Europe, then in Singapore and for the past 19 years in Bangkok, Thailand.
Petteri has been involved in numerous power plant projects in the roles of technical advisor, owners engineer and lenders engineer. His particular interest lies in project development for thermal and renewable energy power plants, starting from site selection, conceptual design and feasibility studies to negotiating EPC and PPA contracts and all the way to financial closing.
During his 21 years in Asia he has worked in most of the Asian countries and is well familiar with the energy markets in the region.