Speaker Lineup Like No Other.
Inspiration Unlimited.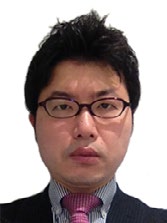 Shinichi Yasuda
Senior Vice President, Structured Finance
Development Bank of Japan
Shinichi Yasuda serves for two departments of the Development Bank of Japan, Inc.; Structured Finance Department and Corporate Finance Department, Division 5, particularly responsible for renewable energy sector projects in overseas countries as well as in Japan. He has a long and powerful career in project finance and equity investment for energy infrastructure projects. Recent transaction highlights include leading a preferred equity investment in UK offshore wind power assets (860MW) an acquisition of wind power assets (150MW) of Japanese wind power developer backed by Bain Capital and raising the largest solar energy fund in Japan with GE Energy Financial Services (GE EFS). Prior to the current position, he had been seconded to International Affairs Division of Agency for Natural Resources and Energy (ANRE) under Ministry of Economy, Trade and Industry (METI), which covers International Energy Agency (IEA) under OECD and G8 Energy Ministerial Meeting. He holds MSc (Metals and Energy Finance) degree from Imperial College London and BA (Economics, Monetary policies) degree from Kyoto University.